SERVICES
---
Christian County Enterprises has been employing individuals with disabilities in Christian and other counties for thirty years. CCE employs eleven staff members and 60 employees on a bid-per-job basis. You can hire our dedicated workforce to perform assembly, collating, inspection, labeling, packaging or recycling tasks.
How will I benefit from Christian County Enterprises' services?
When you subcontract a job with CCE, you'll benefit from a large workforce, quality work and on-time delivery. Let us eliminate your stress. Over the past three decades, we've built a solid reputation for exceptional contract fulfillment. Check out some of our satisfied clients below.
How do I start a business partnership with Christian County Enterprises?
Contact Mike Pace, our director of marketing, to schedule a time for him to visit your business. He'll evaluate the work you need performed, ask for samples to create a cost estimate and collect your specifications for satisfactory job performance. He'll determine the best, most efficient method to complete your job.
Can Christian County Enterprises improve my quality control?
Akin to any light-assembly or contract service business, we employ supervisors to oversee operations. Our CCE staff and employees thoroughly inspect your product and follow the quality standards you've established. We put elaborate systems in place to ensure your satisfaction. CCE prides itself in being diligent, careful and reliable.
Assembly
Do you need 10,000 point-of-sale cardboard cutouts put together before your next product rollout? Did you discover the demand for your top selling fireworks just went through the roof and you need thousands of boxes assembled pronto? Are you dreading building all the ready-to-assemble furniture you just ordered for your new enterprise? Our team can take care of these assembly tasks for you.
Collating
Could your company use some help putting together printed material for your next seminar or convention? Need to compile training binders for your teams across the United States? Our conscientious team can collate them for you.
Inspection
Our team members are great at completing precise, detailed assignments. Supervisors double-check work to guarantee standards are met. Let us employ our eagle eyes and strong work ethic to help you meet required standards and deadlines.
Labeling
Did a hiccup on the assembly line cause the last four hours of production to be labeled incorrectly? Does your logo redesign require new stickers to be applied to all your products? We revel in these types of labeling challenges. Let us remove and reapply your labels so your reputation for quality products, a polished brand and exceptional customer service remain intact.
Packaging
Do your cards need to be wrapped and sealed by the dozen, not the gross? Do you have fragile items requiring sturdier, structured boxes? We can enthusiastically complete these packaging assignments for you in a timely manner.
Recycling
What can Christian County Enterprises recycle?
Anything with a battery or cord. We provide recycling services for electronic, universal and appliance waste.
Electronic Waste
What is electronic waste?
Electronic waste is defined as unwanted or end-of-life electronic devices and their parts. Anything with a battery or a cord can, and should, be recycled.
Why should electronic waste be recycled?
Electronic waste contains hazardous materials such as mercury, lead and cadmium.
These toxins can cause real and lasting damage to our environment and public health.
Electronic Waste Accepted for Free
Laptops
Tablets
Cellphones
PC/Apple Computers
Routers
Hubs/Switches
Adapters
Printers
Scanners
Fax Machines
Copy Machines
Landline Phones
UPSs
Keyboards/Mice
LED/LCD Plasma TV/Monitors
Cable/Satellite Boxes/Dishes
Receivers
Stereos/Speakers
VCRs
DVD Players
Blu-Ray Players
Video Games/Systems
POS Equipment
Electronic Waste Accepted with a Fee
CRT Monitors ($20 Each)
CRT TVs
Big Screen TVs
Console TVs ($20 Each)
Universal Waste
What is universal waste?
Universal waste is a specific classification of hazardous waste with special treatment and handling criteria set by the Environmental Protection Agency (EPA). Universal waste consists of batteries, most lightbulbs and all mercury (Hg) containing devices.
Why should universal waste be recycled?
Universal waste contains mercury, acids and other hazardous materials. Additionally, federal and state laws require that these materials be managed properly.
Universal Waste Accepted for Free
Laptop Batteries
Auto/Marine Batteries
Ni-MH Batteries
Cellphone Batteries
NI-Cad Batteries
Non-PCB Ballast
UPS Batteries
Li-Ion Batteries
Sealed Lead Acid Batteries
Universal Waste Accepted with a Fee
Fluorescent Lightbulbs ($1 Each)
High-Intensity Discharge (HID) Lamps ($2.50 Each)
Compact Fluorescent Lamps (CFLs) ($1 Each)
Mercury Devices ($15 Per Lb.)
Appliance Waste
What is appliance waste?
Appliance waste is also referred to as "white goods." White goods are household items such as microwaves, toasters, washers, dryers and ovens.
Why should appliance waste be recycled?
Appliance waste items are often large and take up a great deal of landfill volume. Most items also contain hazardous substances such as refrigerants, oils, circuit boards, Printed Circuit Board (PCB) capacitors and mercury.
Appliance Waste Accepted for Free
Washers/Dryers
Gas/Electric Ovens
Blenders
Dishwashers
Toasters
Coffee Pots
Water Heaters
Vacuums
Heaters
Stoves
Vents/Hoods
Furnaces
(This applies to any household appliance not containing refrigerant.)
Appliance Waste Accepted with a Fee
Microwaves ($10 Each)
Air Conditioners ($5 Each)
Refrigerators/Freezers ($5 Each)
Dehumidifiers ($5 Each)
(All items containing refrigerant will have a $5 fee.)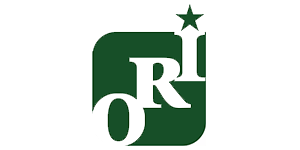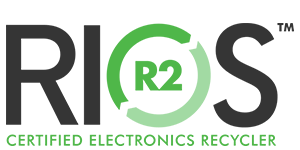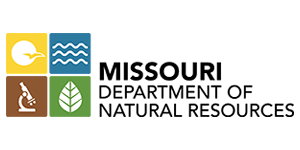 ---
---